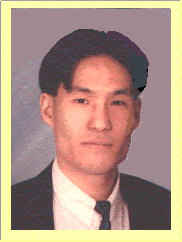 Yes, I would like to try the Eternal Life Device(s). I understand that the inventor, Alex Chiu, guarantees me that if I am not satisfied with the Eternal Life Device for any reason, I am allowed to get a full refund within 90 days, starting from the date of the purchase.
I understand that Alex Chiu ships worldwide. Order by credit card and receive your order within 1 week!
All devices come complete with detail instruction booklets. All devices are one-size-fits-all.
Or Call our order line.
(814) 254 3700


Send check or money order to:
Immortality Devices
422 Pine Street
Johnstown, PA 15902, USA
webmaster@alexchiu.com .
Also see our wholesale price catalog
Attention: Now Gorgeouspil powder is only $37 for 2 months supply or $67 for 4 months supply.
I really want people to experience the incredible power of Gorgeouspil. But I don't want to cause financial burden on people. So why not just sell the powder? Powder is much cheaper to produce, and powder eliminates the cost of capsule making and general labor. The result is I can sell Gorgeouspil powder at half the cost of Gorgeouspil capsules. Just dump 1 to 2 teaspoons of Gorgeouspil powder in cold water and drink. Simple and cost effective. A win-win situation for everybody.
6 months supply of Gorgeouspil powder for just $90.